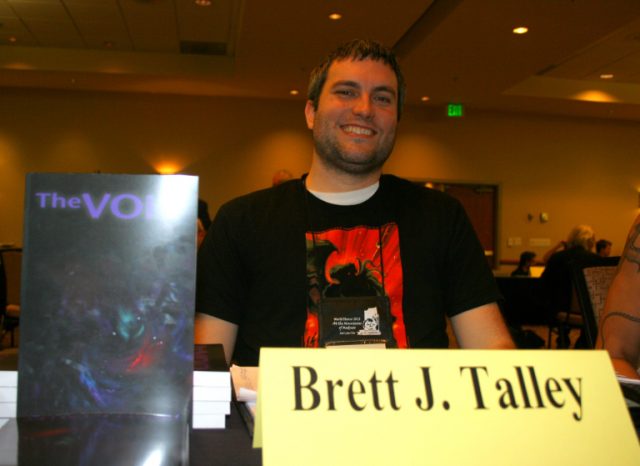 When Brett Talley was nominated for a federal judgeship, most competent, sane, lawyers thought they were being punked.  Brett Talley graduated from Harvard Law, held two impressive clerkships, and may someday be worthy of a lifetime appointment as a sitting federal judge.  Before then, however, he should try at least one case, or may he could argue at least one motion … in any court. If Mr. Talley would like to save his judicial reputation and earn the respect of great lawyers of every political stripe, he would decline the nomination and take the 11 US Senators who voted for him off the partisan hook.
Of all the actions Mr. Trump has taken or tried to take, none are more meaningful to a real conservative than his great effort to rebuild and reshape our federal judiciary.  The quality, reliability, Constitutional soundness of the federal judiciary at every level has been degraded and diminished by highly partisan Obama picks.  Because of that reality, I implored Mr. Trump from the beginning to focus quickly on Federal District Court judges, where nearly all federal cases originate.
The appointment of Mr. Talley is another President Trump unforced error.
The only net positive of Talley's appointment is that it will remove him from the position of Assistant Deputy Attorney General in the Department of Justice, a position the inexperienced young man, barely out of law school, has no business holding.
To the victors go the spoils … it has long been said about winning politicians and political parties. The justice system, however, doesn't need the spoiled and privileged, particularly if they are unprepared and incompetent.  The bench doesn't need partisans either.  It needs outstanding, experienced, thoughtful, mature, legal minds.  Our judiciary must have judges who understand the Constitution and the precise and limited role of the courts in our Federal Republic.
Replacing radical leftists on the Court appointed by Mr. Obama is great.
Replacing them with people who have no experience trying a case or arguing motions is not great.  It would be nearly impossible for a real lawyer to list and explain all the intricacies of the law and litigation practice that Mr. Talley can't possibly know as a third-year, practicing lawyer with nearly zero litigation experience.
It is a sad day indeed when radical, left-wing, organizations and the ABA are actually correct in judging a nominee "unqualified."   ABA rankings of judges certainly come with the aroma of partisanship, and they are not to be taken simply at face value given the ABA's political leanings.  Nonetheless, one cannot ignore a unanimous vote of "unqualified" from an ABA committee.
Mr. Talley will certainly, one day, might be qualified.  I am here to tell you that if you were admitted to Harvard on the merits of your academics, and you were a Law Review editor on the merits of your performance, you have the intellectual capability to one day be a judge.  Earning two terrific clerkships are also great building blocks on such a resume.  Being hired into a large international firm, and then working in a state AG's office are all positive check-marks for Mr. Talley.
However, being a federal trial court judge is and should be much more than a few check-boxes on the academic list.  Likewise, it should be anything but a strictly partisan appointment.
Practicing law less than three years and never even arguing a motion in any court, let alone trying a case, are automatic disqualifiers for the federal bench.  As someone who has practiced in many courts, with disputes in the millions of dollars, I would never want a third-year, inexperienced, kid judging my case.  Likewise, my clients and our citizens deserve much better.
Mr. Talley is so inexperienced and unqualified he doesn't have the good judgment to understand he should turn the appointment down because he is unqualified.
This, by the way, is why we have Senators on a Senate Judiciary Committee.  When this name came before the Senator who forwarded it, someone didn't do his or her due diligence.  Likewise, no Senator stepped up, as he or she should have and said, "wait … this kid is not ready."  No Senator said, "this proposed appointment hurts our party, our President, our judiciary, our system of justice, and ultimately the nominee."
Partisan hackery appears to be the sole indicium of appointment now to the federal bench, and the burning husk that is the GOP should be embarrassed about this.  The GOP and Constitutional Conservatives once battled for a legal giant and nearly unparalleled Constitutional Conservative in the late Robert Bork.
Now the GOP is stuck humping this guy's legal gruel and pretending it is steak?
The British upper-crust used to shout Tally Ho while they were out on horseback fox-hunting.  A wealthy, privileged, connected, hunter would see a Fox and to identify the prey for all to see, he would shout, "tally ho!"
Ironically, in Mr. Talley, what we have spotted is a young lawyer with the cunning of a fox who has used his political connections and privilege to obtain an appointment for which he is not qualified, and which is an affront to our judiciary.  It is likewise a wild abuse of the safeguards of our appointment process.
I am willing to bet nearly anything that Mr. Talley's political views on issues are very close to my own.  That's not good enough.  Partisanship, party, and political leanings are not the measure of any federal judge.
This appointment undermines credible, Constitutional Conservatives by making a mockery of the once serious process of vetting and identifying lifetime appointments to our federal bench.
The qualifications to sit on the federal bench are many, and chief among them is experience, temperament, intelligence, and judgment.  Obviously, fidelity to the Constitution and the ability to apply the law to facts consistent with those principles is the first mandate of any judge.
No practicing lawyer could justify or excuse this appointment.
It is now on the President to withdraw this nomination, unless my Talley has an epiphany and rightly withdraws his own nomination by admitting his lack of qualifications.  Ironically, that honorable and courageous act would well-position Mr. Talley for the career in law for which he likely hoped.
There are many great, experienced, Constitutional Conservatives practicing.  The President should find one and replace this nominee today.
Author:
Richard Kelsey
Richard Kelsey is the Editor-in-Chief of Committed Conservative.
He is a trial Attorney and author of a #11 best-selling book on Amazon written on higher education, "Of Serfs and Lords: Why College Tuition is Creating a Debtor Class"
Rich is also the author of the new Murder-Mystery series, "The ABC's of Murder," book one is titled, "Adultery."
Rich is a former Assistant Law School Dean and Law Professor. At Mason Law Kelsey conceived of, planned, and brought to fruition Mason's Center for the Protection of Intellectual Property, known as CPIP, drawing on his expertise as a former CEO of a technology company specializing in combating cyber-fraud.
In 2014 he was elected by the graduating class as the faculty speaker at their graduation.
He is a regular commentator on legal and political issues in print, radio and on TV. Rich has appeared on hundreds of stations as a legal expert or political commentator. He provided the legal analysis for all stages of the Bob McDonnell trial and appeal for numerous outlets including NPR and WMAL.
Rich also writes on occasion for the American Spectator and CNSNews.com.
In his free time, Rich is part of the baseball mafia of Northern Virginia, serving on numerous boards and as a little league and travel baseball coach.
His Twitter handle is @richkelsey.