WASHINGTON – It was learned today that Attorney General Jeff Sessions last year, when he was a senior member of the Senate Armed Services Committee, treasonously met with the Russian ambassador – not just once, but twice.
There is no record of what was discussed in those meetings. However, at the time of those meetings, Sen. Sessions (R-AL) was a supporter of then-presidential candidate Donald Trump.
Under well-established journalistic standards for evaluating the conduct of Republicans, Sen. Sessions' support for Mr. Trump proves conclusively that the purpose of his meetings with the Russian ambassador was to solicit and coordinate Russian intervention into the American election on Mr. Trump's behalf.
Based on the overwhelming evidence that the meetings occurred, which in itself proves Sessions' treasonous conduct, House Democratic Leader Nancy Pelosi immediately and heroically expressed the obvious conclusion felt by every loyal American: "Sessions is not fit to serve as the top law enforcement officer of our country and must resign."
In the same patriotic vein, Rep. Elijah Cummings (D-MD), the Democrats' Ranking Member on the House Oversight Committee, said Mr. Sessions "should resign immediately."
As expected, Mr. Sessions denied that his discussions with the Russian ambassador were related to the Trump campaign, dubiously asserting that the meetings were related to his position as a senior member of the Senate Foreign Relations Committee.
PolitiFact investigated Mr. Sessions' denial, noted that there were no known facts to support that he did not discuss campaign matters with the Russian ambassador, and rated his denial as "false."
The Washington Post likewise concluded that in the absence of evidence proving his innocence, Mr. Sessions' denial was a 5-Pinocchio "whopper.
Republican leaders, failing to understand that Mr. Sessions' worthiness to remain in public office is determined not by established facts but by the seriousness of the allegations against him, predictably have trotted out their tired old argument that Mr. Sessions should be presumed innocent until proven guilty.
Heroic freedom fighters recruited by former President Barack Obama, who has been universally acknowledged to have been the greatest president in American history, have announced their intention to patriotically set off car bombs, vandalize national parks, and kill white people until Mr. Sessions resigns and is summarily executed.
The nation waits with trepidation to see if it can survive this unprecedented scandal.
Developing….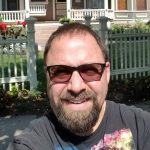 Author:
Ken Falkenstein
Ken Falkenstein is the Managing Editor of Committed Conservative and brings a wealth of experience and expertise in public affairs to the job. Ken served in the U.S. Army in the last years of the Cold War as a Russian linguist for military intelligence and the NSA. After leaving the Army, he earned his degree in Secondary Education from Old Dominion University, where he also wrote a popular column in the student newspaper.
Upon graduation, Ken worked as a Legislative Aide to two Republican members of the Virginia House of Delegates. Ken also served as Corresponding Secretary of the Young Republican Federation of Virginia, managed several successful political campaigns, and managed governmental affairs operations for a local Realtor association.
In 1995, Ken moved to Washington, DC to serve as a Legislative Assistant to Sen. John Warner (R-VA). While working for Sen. Warner, Ken attended law school at night, earning his J.D. with honors from the George Mason University School of Law (n/k/a The Antonin Scalia Law School). Since that time, Ken has practiced as a civil litigation attorney, including serving for three years as an Associate City Attorney for the City of Virginia Beach, Virginia.
Ken previously was a contributor to the highly-regarded political blog Bearing Drift and was a weekly co-host of The Steve Batton Radio Program. In 2016, Ken ran unsuccessfully for the Virginia Beach School Board. Ken is also a former President of the Down Syndrome Association of Hampton Roads.
Ken now lives outside of Denver, Colorado with his wife, Kim, and three sons, Adam, Dylan, and Joshua, who has Down syndrome. Ken's writing is motivated and informed primarily by his concern for his kids' future.