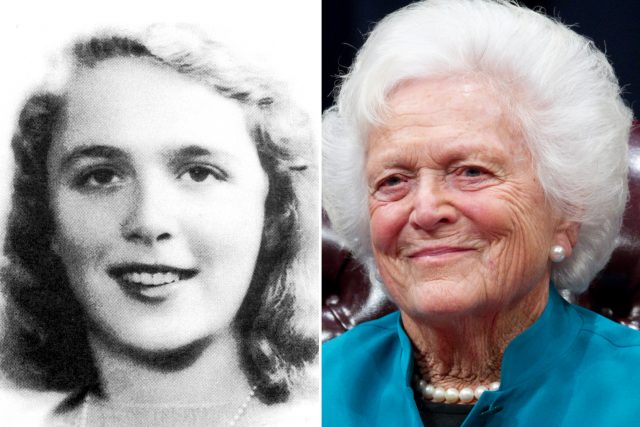 "At the end of your life, you will never regret not having passed one more test, not winning one more verdict or not closing one more deal. You will regret time not spent with a husband, a friend, a child, or a parent."
Most young people don't realize just how adored Barbara Bush was by the American people.
During her husband's presidency, Barbara Bush's approval rating was consistently through the roof, so much so that at the 1992 Republican National Convention, she became the first first lady ever to address a party nominating convention.
They had her give her speech in prime time so the GOP could take advantage of her popularity.
"I really feel very strongly that the person who runs for office is the courageous one, and the one who everybody has to know."
Barbara Bush was not overtly political. She was humble and had no political aspirations for herself.
"You know sit with your arm around a little kid and read. It not only teaches them to read but it keeps the family strong."
Mrs. Bush was loved because she was genuine and, with her every breath and every deed she exuded sincerity and good character.
"You have to love your children unselfishly. That's hard. But it's the only way."
"I may be the only mother in America who knows exactly what their child is up to all the time."
One need look no further than her five children to see the caliber of their mother. Barbara Bush was only the second woman ever to be both the wife and mother of American presidents, and another of her kids was elected governor. The others became successful in the private sector. All of them are people of good character who have worked to make this world a better place.
"Giving frees us from the familiar territory of our own needs by opening our mind to the unexplained worlds occupied by the needs of others."
During her time as first lady, Barbara Bush was seen as "America's mother," not because she wanted to use government to take care of everyone but because she made us want to be like her by living our lives with honor and integrity like she did hers.
"One thing I can say about George… he may not be able to keep a job, but he's not boring."
But most of all, Barbara Bush was George H.W. Bush's beloved wife.
"You have given me joy that few men know. I have climbed perhaps the highest mountain in the world, but even that cannot hold a candle to being Barbara's husband." -George H.W. Bush
Barbara first met George when she was 16 years old. Eighteen months later, they were engaged to be married before he went off to World War II as a Navy Torpedo bomber pilot. She was 20 when they got married, and their marriage lasted for the rest of her life – 73 years, the longest presidential marriage in American history.
During that time, Barbara dedicated her life to being the wife of a man with high aspirations and the mother of five challenging and ambitious sons. Although her profile rose with that of her husband and children, her focus always remained on being a good wife and mother.
"My worst expectations never happened."
It is rare in public life, and especially rare in our modern society, for a person in the political spotlight to remain humble and centered on her core character and values, but that is exactly what Barbara Bush always did. And she never waivered from those core values.
Barbara Bush represented the best in all of us. Rest in peace, madam, and may God bless you with well-deserved eternal happiness.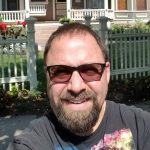 Author:
Ken Falkenstein
Ken Falkenstein is the Managing Editor of Committed Conservative and brings a wealth of experience and expertise in public affairs to the job. Ken served in the U.S. Army in the last years of the Cold War as a Russian linguist for military intelligence and the NSA. After leaving the Army, he earned his degree in Secondary Education from Old Dominion University, where he also wrote a popular column in the student newspaper.
Upon graduation, Ken worked as a Legislative Aide to two Republican members of the Virginia House of Delegates. Ken also served as Corresponding Secretary of the Young Republican Federation of Virginia, managed several successful political campaigns, and managed governmental affairs operations for a local Realtor association.
In 1995, Ken moved to Washington, DC to serve as a Legislative Assistant to Sen. John Warner (R-VA). While working for Sen. Warner, Ken attended law school at night, earning his J.D. with honors from the George Mason University School of Law (n/k/a The Antonin Scalia Law School). Since that time, Ken has practiced as a civil litigation attorney, including serving for three years as an Associate City Attorney for the City of Virginia Beach, Virginia.
Ken previously was a contributor to the highly-regarded political blog Bearing Drift and was a weekly co-host of The Steve Batton Radio Program. In 2016, Ken ran unsuccessfully for the Virginia Beach School Board. Ken is also a former President of the Down Syndrome Association of Hampton Roads.
Ken now lives outside of Denver, Colorado with his wife, Kim, and three sons, Adam, Dylan, and Joshua, who has Down syndrome. Ken's writing is motivated and informed primarily by his concern for his kids' future.