A criminal assailant shot two students, critically wounding a girl at Great Mills High School in Maryland on Tuesday morning just before classes began. The school's trained, armed, Resource Officer ended the Maryland school shooting by mortally wounding the 17-year-old assailant, a fellow student at the school.
The shooter, now identified as Austin Wyatt Rollins, 17, was, according to reporting, an honor student at the school.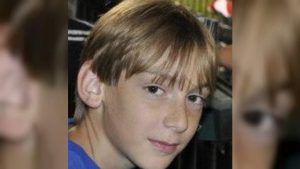 Alarms and panic reigned throughout social media as word of "another school shooting" spread across the Internet and cable news networks. It is unknown at this time if the attack was a premeditated assault on a single student, or if the shooter intended to go on a "spree."
Here are the known "facts" according to the press conference given by local LEO's.
Before class started, a Rollins produced a glock handgun in a hallway and shot a female student.
While shooting, a bullet struck an injured a nearby male student.
The shooter was engaged by the School Resource Officer, and the two exchanged gunfire. The officer was not hit, but the shooter was shot and later died from his wounds.
The assailant did not use a rifle of any kind but instead used a handgun.
It is unknown from where the gun was obtained.
The shooter is not a member of the NRA.
"This is what we train for, this is what we prepare for, and this is what we pray that we never have to do. On this day, we realized our worst nightmare," St. Mary County Sheriff Tim Cameron said.
The school was on lockdown for a brief time, and students were evacuated from Great Mills High School to a reunification center at a nearby high school, the school system said.
Jonathan Freese, a student at Great Mills, called CNN from his cell phone during the lockdown in his math class. Police were going through classrooms to clear the school, Freese said.
"I'm still a little shaken up," he said. Freese said the school had held drills a couple of times for this kind of situation. "I didn't really expect for this to happen."
 "I do always feel safe, though, because they always have police at the school," he said.
---
COMPARE THIS HERO WITH THIS ZERO: THE COWARD OF BROWARD … SHERIFF ISRAEL
---
CNN reports that Great Mills High School is in Great Mills, Maryland and it has more than 1,500 students, about 56% of them are minority students.
Maryland has some of the toughest guns laws among the 50 states. The law center to prevent gun violence ranked Maryland 4th toughest and gave the state an A- for restricting Second Amendment Rights.
Maryland's violent crime rate, however, is 11th highest in the country, and it is ranked 32nd for gun deaths.
In a country of 330 million, there are many bad guys. In a decaying culture, sociopathic tendencies are on the rise in broken families. When a killer, of any age, illegally obtains a gun and uses it to either murder or try to commit murder, having the right people, properly trained, to stop such a killer is essential. Likewise, permitting Americans to protect themselves, as our founders intended, is even more critical today than ever.
Kudos to the officer who engaged, pursued, and took on this assailant.
Author:
Richard Kelsey
Richard Kelsey is the Editor-in-Chief of Committed Conservative.
He is an Attorney, a former Assistant Law School Dean, Law Professor, and Virginia state court law clerk. Dean Kelsey was also the CEO of a technology company specializing in combating cyber-fraud. He is a regular commentator on legal and political issues in print, radio and on TV.
Rich graduated from George Mason law school, clerked for the Arlington Circuit Court, and later joined an AM LAW top 10 law firm practicing commercial litigation. He left the firm to be counsel and CEO to a consulting firm, rising to CEO of Turiss, LLC, a technology firm specializing in computer forensics, digital investigations, and fighting cyber-fraud through civil intel services and new technologies. Upon the sale of the company, Kelsey returned to Mason Law, where in the years before his return, he both taught at the school and served as President of the Law Alumni Association. Kelsey was the Assistant Dean for Management and Planning.
At Mason, Dean Kelsey taught legal writing and analysis and an advanced litigation seminar. In 2014 he was elected by the graduating class as the faculty speaker at their graduation. While serving the former George Mason Law, Kelsey conceived of, planned, and brought to fruition Mason's Center for the Protection of Intellectual Property, known as CPIP.
Rich has appeared on radio, TV, and in print hundreds of times as both a legal expert and political and legal commentator. He provided the legal analysis for all stages of the Bob McDonnell trial and appeal for numerous outlets including NPR and WMAL. He writes on occasion for the American Spectator and CNSNews.com. He returned to private practice in September of 2016, and he is working on a book/expose on legal education.
In his free time, Rich is part of the baseball mafia of Northern Virginia, serving on numerous boards and as a little league and travel baseball coach.
Rich has many opinions, and they are his own. His Twitter handle is @richkelsey.