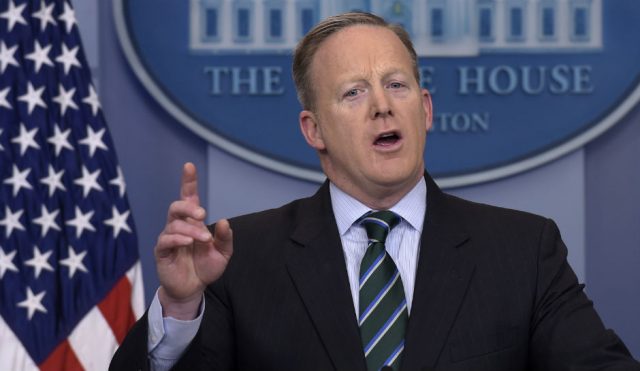 WASHINGTON – The Trump administration today announced that it is currently accepting applications for press secretary.
Sean Spicer, President Donald J. Trump's first press secretary, announced his resignation earlier today. Mr. Spicer stated that he has accepted a position as a reporter with The Onion so that he can "keep doing what I'm already doing."
The press secretary serves as the official spokesperson for President Trump and his administration. As such, the press secretary is expected to convey the official position of the administration and to indignantly defend as "absolutely true" all statements by the president, whether written, oral or electronic.
Consistent with the model of Mr. Spicer, the press secretary is also expected to craft his statements to the news media so as to project an image of President Trump as well-informed and statesmanlike by comparison with the press secretary himself.
The press secretary is also expected to know instinctively when to stop talking to the news media. As Mr. Spicer has said, "Even Josef Goebbels knew when to shut up."
Applicants for press secretary should have at least five years of combat experience but need not have any experience working in or with the news media.
Applications should be sent to the White House c/o Steve Bannon.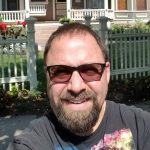 Author:
Ken Falkenstein
Ken Falkenstein is the Managing Editor of Committed Conservative and brings a wealth of experience and expertise in public affairs to the job. Ken served in the U.S. Army in the last years of the Cold War as a Russian linguist for military intelligence and the NSA. After leaving the Army, he earned his degree in Secondary Education from Old Dominion University, where he also wrote a popular column in the student newspaper.
Upon graduation, Ken worked as a Legislative Aide to two Republican members of the Virginia House of Delegates. Ken also served as Corresponding Secretary of the Young Republican Federation of Virginia, managed several successful political campaigns, and managed governmental affairs operations for a local Realtor association.
In 1995, Ken moved to Washington, DC to serve as a Legislative Assistant to Sen. John Warner (R-VA). While working for Sen. Warner, Ken attended law school at night, earning his J.D. with honors from the George Mason University School of Law (n/k/a The Antonin Scalia Law School). Since that time, Ken has practiced as a civil litigation attorney, including serving for three years as an Associate City Attorney for the City of Virginia Beach, Virginia.
Ken previously was a contributor to the highly-regarded political blog Bearing Drift and was a weekly co-host of The Steve Batton Radio Program. In 2016, Ken ran unsuccessfully for the Virginia Beach School Board. Ken is also a former President of the Down Syndrome Association of Hampton Roads.
Ken now lives outside of Denver, Colorado with his wife, Kim, and three sons, Adam, Dylan, and Joshua, who has Down syndrome. Ken's writing is motivated and informed primarily by his concern for his kids' future.